Discussion Starter
·
#1
·
Checked on my bee yards today and everyone was a hummin .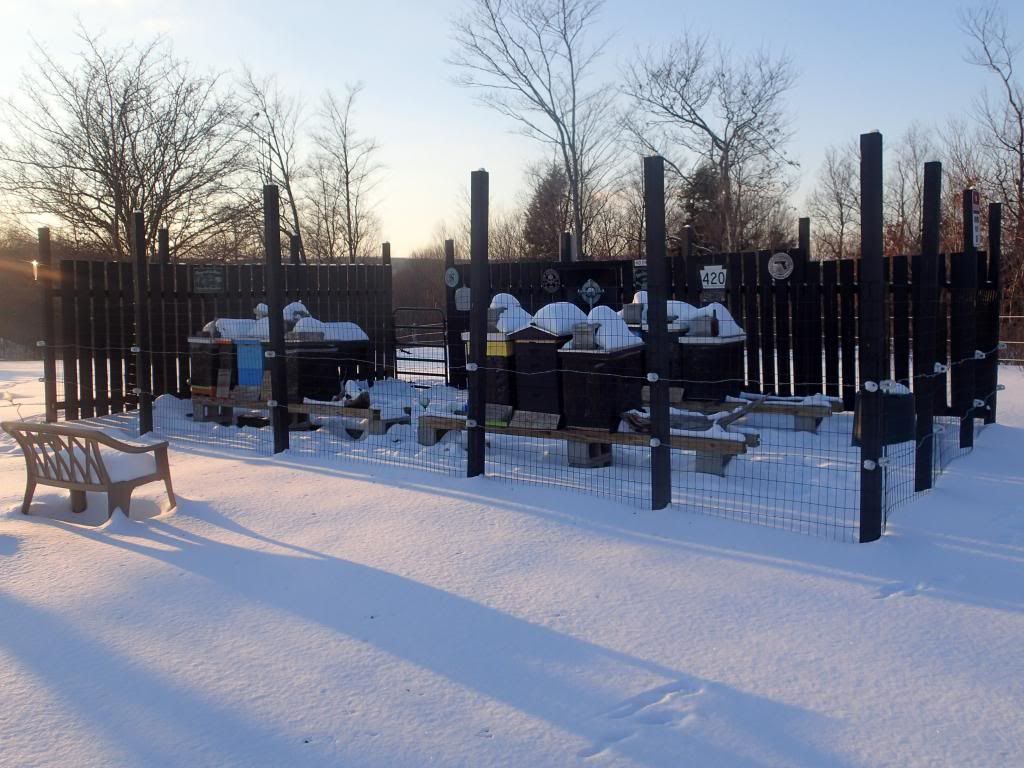 The nuc on the end I thought was a dead out turned out to be just find today. I had checked it like a week ago and it cluster was half frozen so I figured it was doomed . Well I was wrong seemed to be humming right along.
What is strange is the hive I thought was going to die early is the orange on in the front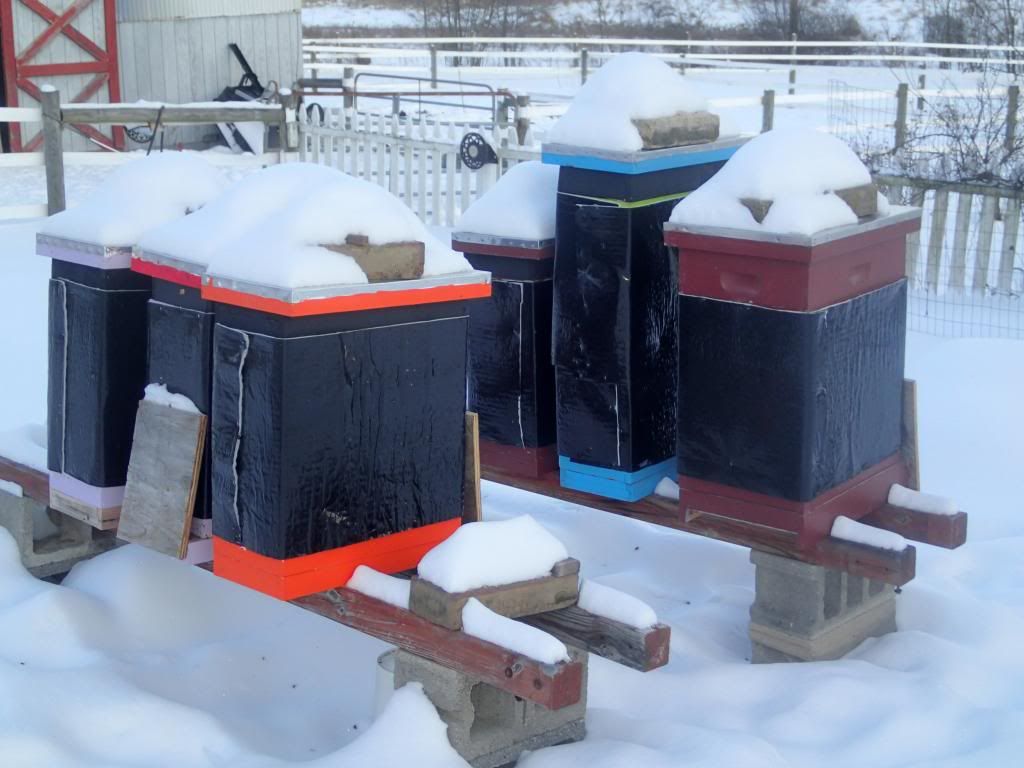 it is a nuc that was robbed out all summer long [along with most my nucs] and was by all means a dinky.
I have had 2 dead outs this year .
http://www.beesource.com/forums/showthread.php?292988-Post-mortem
One a TRI NUC as I like to call them 5 over 5 over 5.
http://www.beesource.com/forums/showthread.php?293138-Post-mortem-2-A-DBL-DEEP
And a DBL. deep
Both where healthy and had laying queens . Both seem to get frozen in one spot and could not get to the honey or sugar that was just inches away but yet the dinky rolls on with just sugar go figure.
There was bees on the snow so they where trying to fly not a good idea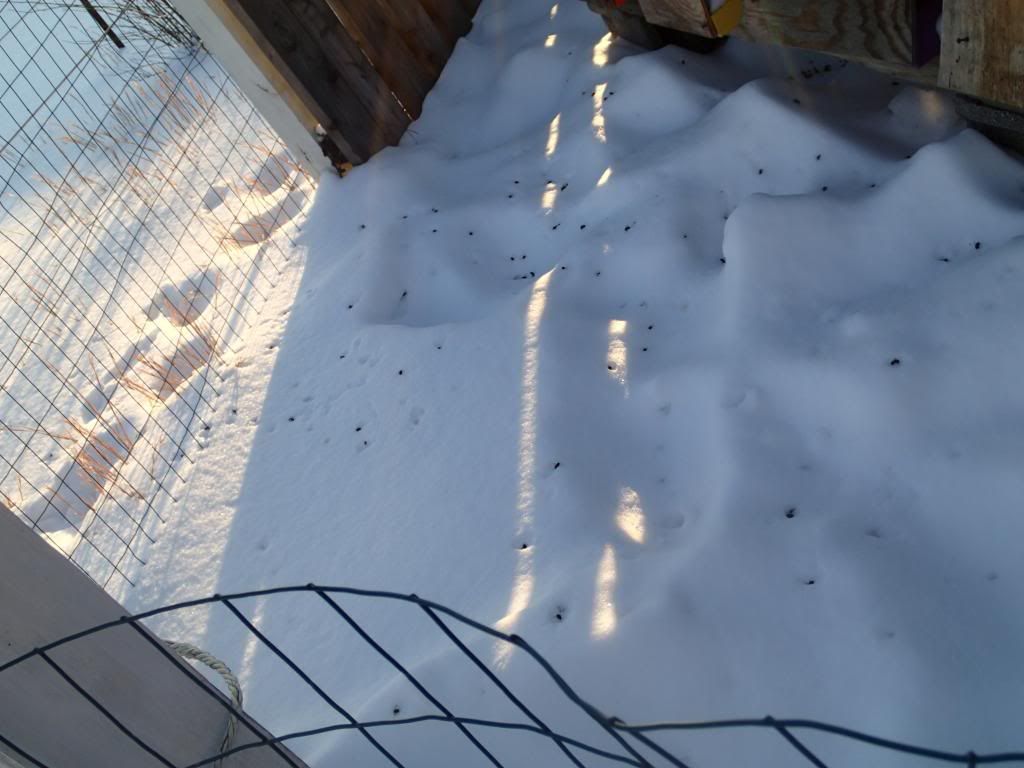 It was 14 degrees and this hive had bees looking out the top entrance and one came out at me so I'm going to have say they where not clustered make me wonder what temp. they really cluster at?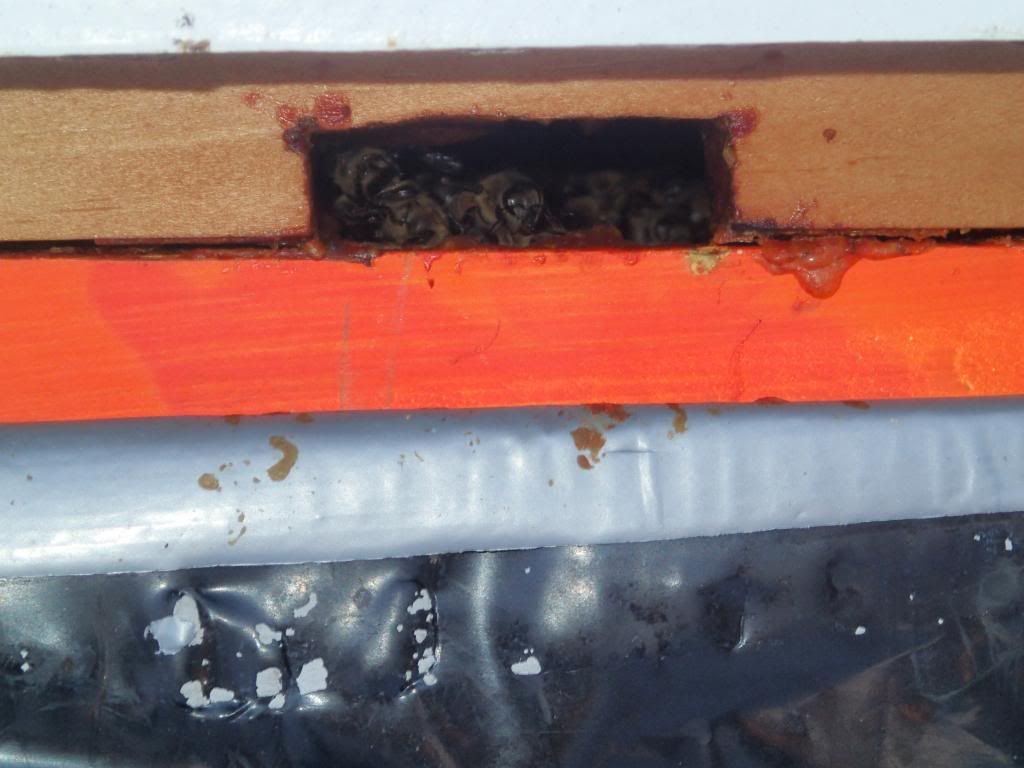 I can not wait till spring I'm going to have bees every where by FALL.