And so far the research is only showing heat as being an effective treatment against the future invader
Rubbish, you might look at research, not facebook
the most common treatment is a brood break , notably 2 day old bee packages will be
Tropilaelaps
free as they die in 2 days on adult bees with out brood to feed on. Their mouth is too small/weak to feed on adult bees
Laboratory studies investigating survival of adult female

T. mercedesae

showed similar trends.

Koeniger and Muzaffar (1988)

observed Tropilaelaps mites to survive for up to 25 h on adult bees of

A. mellifera

, 27 h on

A. cerana

, and 57 h on its native host,

A. dorsata.

Likewise, maintaining workers at both ambient and broodnest conditions,

Rinderer et al. (1994)

confirmed that most

T. mercedesae

survive for only 1 d on adult

A. mellifera

workers. However, some individuals survived up to 3 d. Likely reasons for shortened life span on adults bees are because of a lack of morphological adaptations for attachment (

Delfinado-Baker et al. 1992

), and their inability to feed on adult bees
Interruption of brood rearing results in an absence of suitable larval hosts, which forces Tropilaelaps mites to stay on adult bees. Since Tropilaelaps mites cannot survive on adult bees for a long period of time, this technique leads to the death of most mites in the colonies. Queens can be caged for 9 d and all capped brood destroyed (

Woyke 1984

,

1985

). If brood is not destroyed, they can be placed in other colonies that are either queenless or have caged queens. Queens can also be caged for >21 d until all brood has emerged (

Woyke 1993

).
Formic acid, thymol, and a combination of thymol and oxalic acid showed highest efficacy against Tropilaelaps mites (

Garg et al. 1984

,

Hoppe et al. 1989

,

Mahmood et al. 2011

,

Mahmood et al. 2012

,

Raffique et al. 2012

). However, >2 ml of 60% formic acid applied onto a sponge per Langstroth comb can cause damage to bees (

Ritter and Akratanakul, 2006

). Thymol mixed with D-limonene, applied as a smoke or fumigant, reduced Tropilaelaps mite populations in colonies in South Korea (

Choi et al. 2012

). Tobacco smoke (tobacco placed inside the smoker) also caused mites to drop off bees (

Anderson and Roberts 2013

). Recently, lemon grass oil delivered through porous ceramics to control evaporation rates has been successfully used as a hive fumigant by lowering Tropilaelaps mite population in Thailand (

Booppha et al. 2010

)
Abstract. Parasitic mites are the major threat to the Western honey bee, Apis mellifera L. For much of the world, Varroa destructor Anderson & Trueman singl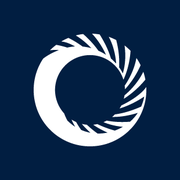 academic.oup.com
most of the softs work
At least two parasitic mites have moved from Asian species of honeybees to infest Apis mellifera. Of these two, Varroa destructor is more widespread globally while Tropilaelaps mercedesae has remained largely in Asia. Tropilaelaps mites are most problematic ...
www.ncbi.nlm.nih.gov
PDF | The proposed research work was conducted in March, 2008 at Honeybee Research Institute of National Agricultural Research Centre, Islamabad on Apis... | Find, read and cite all the research you need on ResearchGate
www.researchgate.net
long and short this is not some vague threat no one has heard of, 1st found on a dead out in 1961, beekeepers have been dealing with it for along time