Discussion Starter
·
#1
·
Hello there!
I was able to participate in a top bar hive class / inspection yesterday- and not a moment too soon!
We installed a package last weekend, and they are very happy in their new home, except the bars are all jacked up.
The hive I purchased has 1" top bars, and 3/8" spacers. The instructions were to put together spacer first, bar, spacer, bar, etc.
We went to the class yesterday, and when we saw the bars on the examples and hives inspected, they were waaaaaay wider than what we had.
So, we inspected to find that the bees are keeping true to form, and building exactly where they should be, except, this involves a half of a bar and a "spacer" per comb.
So, we were able to purchase some 1 3/8" bars from yesterday's host, and will build some of our own.
I really understand the importance of bee space now, and how strict they seem to be with keeping it!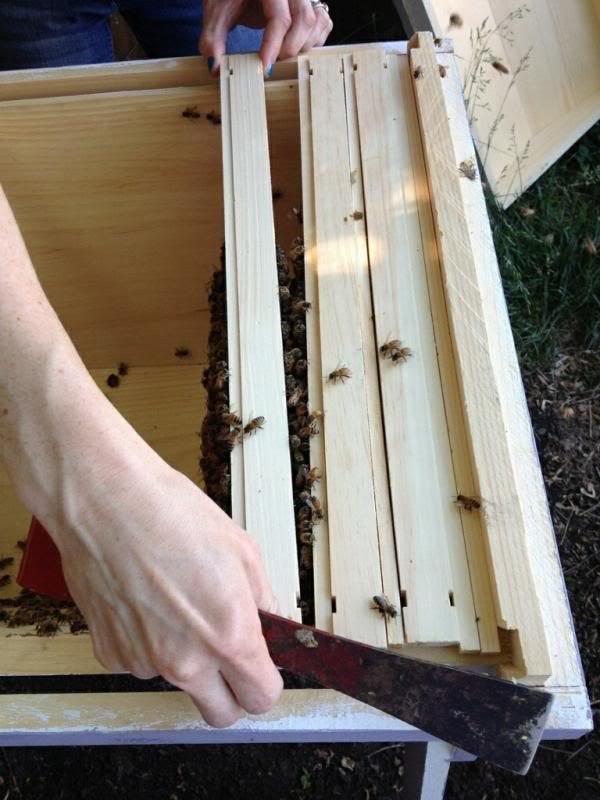 This is our first TBH, we have langs. If we hadn't gone to that class yesterday, this could have been a HUGE mess!
I'm going to do the hair clip method to get the drawn comb onto the new, wider bars.
Just goes to show how invaluable it is to be an active member of the local bee club- and of this forum!