Yes, they will work if feverishly...along with every other pollinator in the area.
You can hear my tree buzzing from about 50 ft. away when it blooms.
The yellow hue is millions of flowers in the first picture.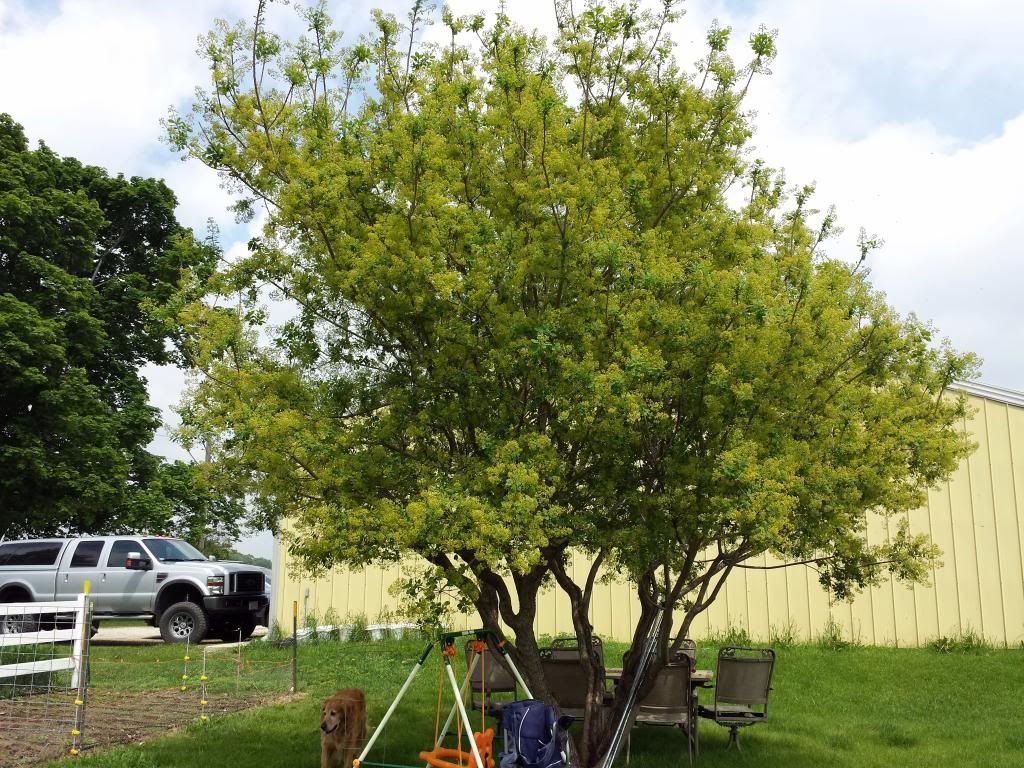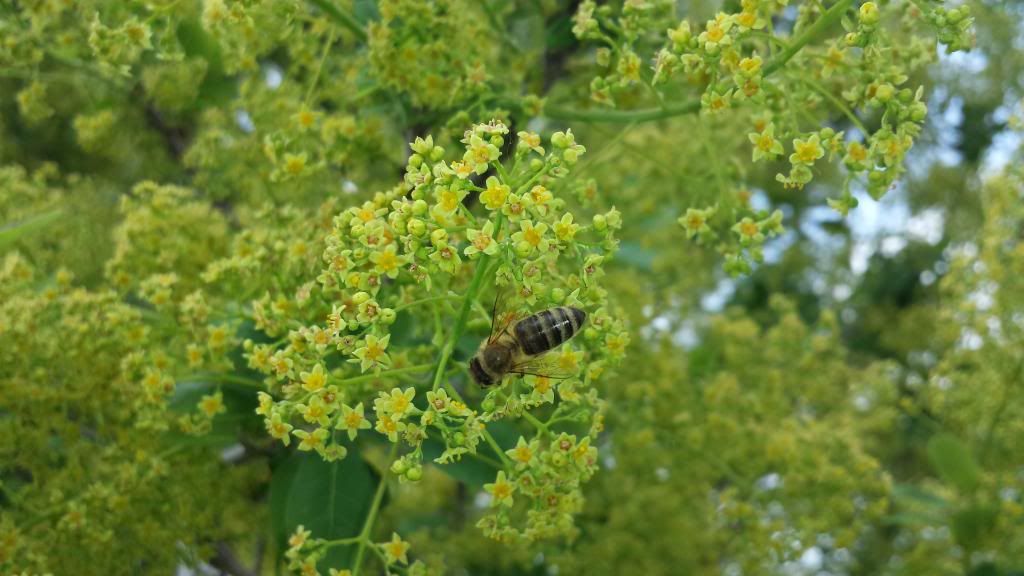 I do not have experience with any other cultivars of Cotinus, and I think I recal hearing that the dark maroon-leaved pink-flowered variety does not attract bees....but I do not know.
I know mine is crazy for about two weeks every June.