Discussion Starter
·
#1
·
So, last thread I posted, I was a little concerned with the differences in how my 2 hives were building up. Got one that is building up much slower than the other, not taking any syrup. The other is much more active, taking syrup willingly, builds much quicker than the other. Last week I got the idea to do a little checkerboarding with some of my frames to encourage them to start working them.
Today when I opened up the more active one, I pulled a center frame and found this: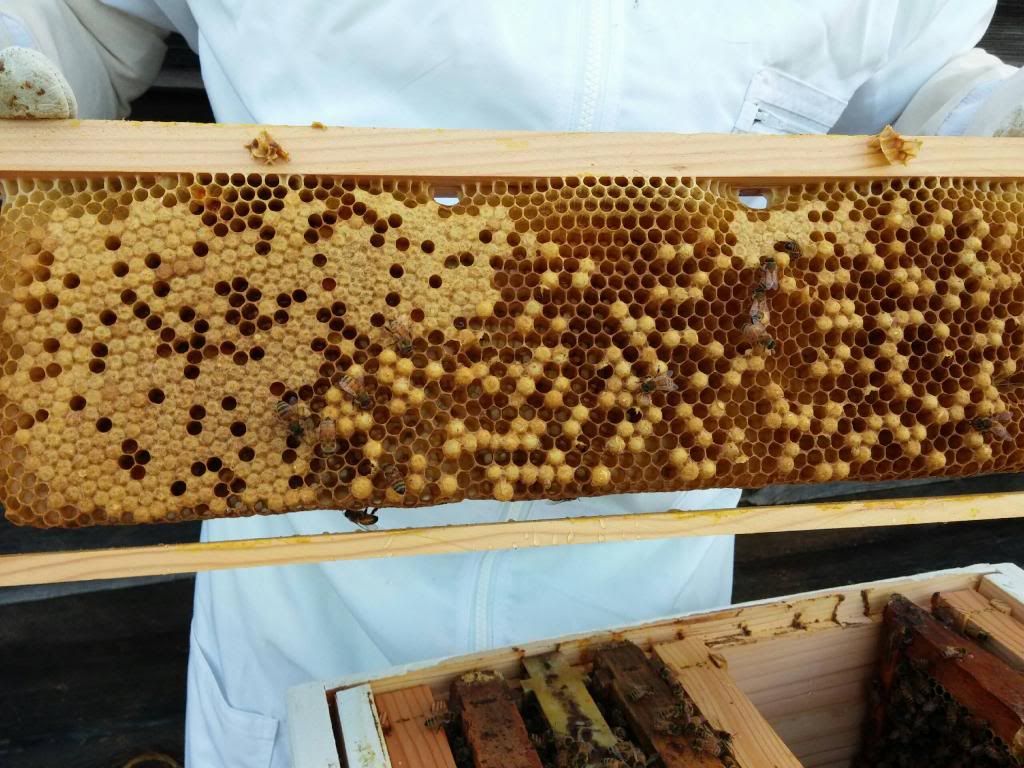 This was pulled from a centermost frame I placed there. I can't remember if this frame was already partially drawn out or not. It would make sense if it was and this was originally drawn out drone comb. But still, to me, this seems odd as I don't see this as a good queen. I did find her and she is present.
This same hive had 2 cells on the comb face of one frame, but when I checked it, there was no egg or larva in it, nor any royal jelly. They were cells on the deep frames I got when I bought this nuc so I figured they were old cells.
Should this be of concern or should I keep playing the waiting game?