Discussion Starter
·
#1
·
Good morning, everyone!
Yesterday, my husband and i completed the third inspection of our backyard top bar hives, and i thought i'd share some highlights!
May 31st, 38 Days After Installation, 2 Packages of Italian Honeybees in 2 New Top Bar Hives
First Hive - No Cross-Combing, Queenright
At the risk of droning on about drones, this was the inspection where the
drone bee
became easily identifiable. There wasn't a huge number of them in either hive, but the ones that were there were impossible to miss. They're blimpy little bees with thick, black goggles that remind me of Snoopy as the World War I Flying Ace. The girls seem to be tolerating them just fine.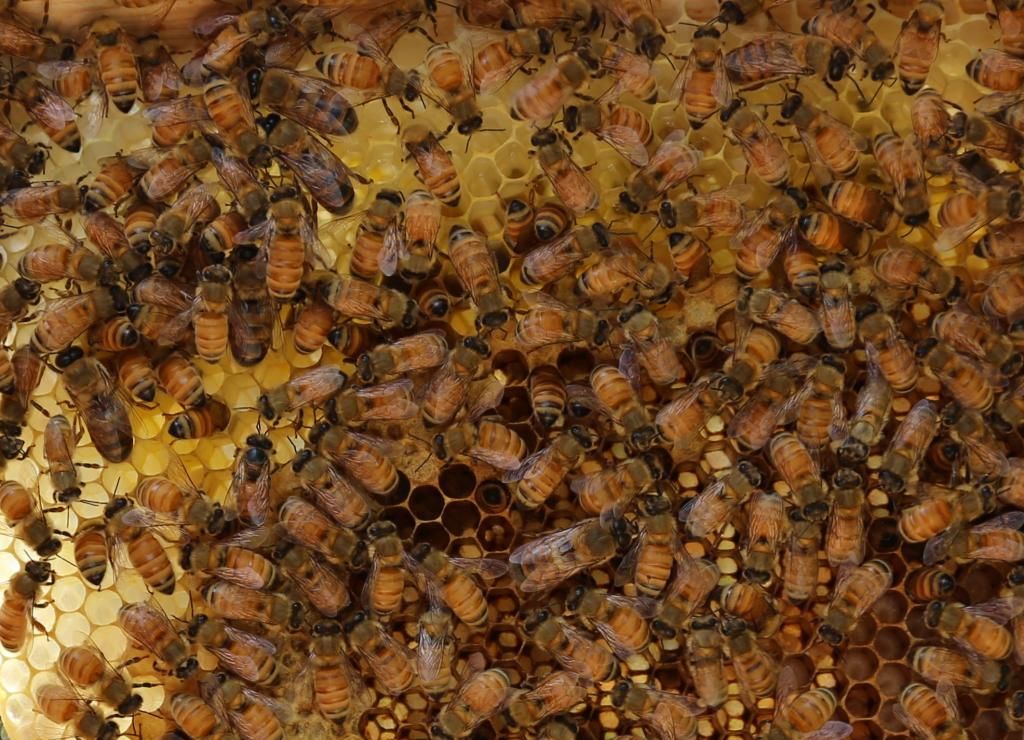 After fretting for two weeks about the possibility of chilled brood, it was a relief to see things in such good shape. At this point, brood rearing is the apparent priority in both hives, with larvae and covered brood dominating the combs.
More drone cells? Is this normal? No wonder she's tired ...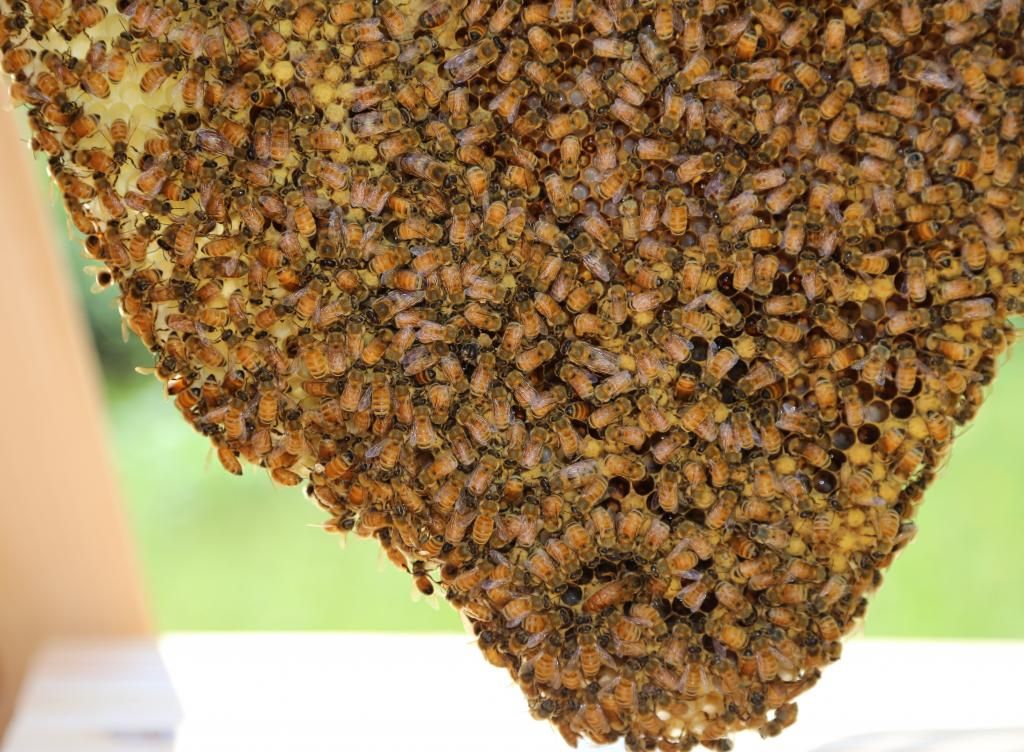 Is it too much to ask for a little privacy?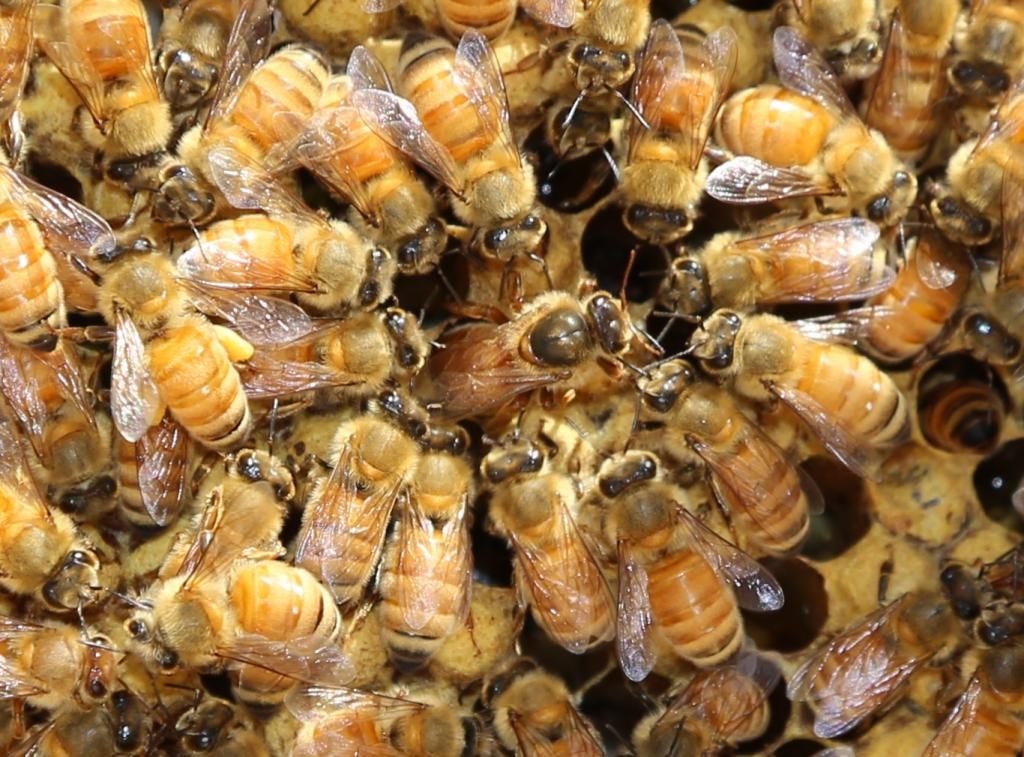 I remember reading somewhere that it's a good thing if there's a diverse palette of pollen in the hive. Not too many colors here, but the season is young!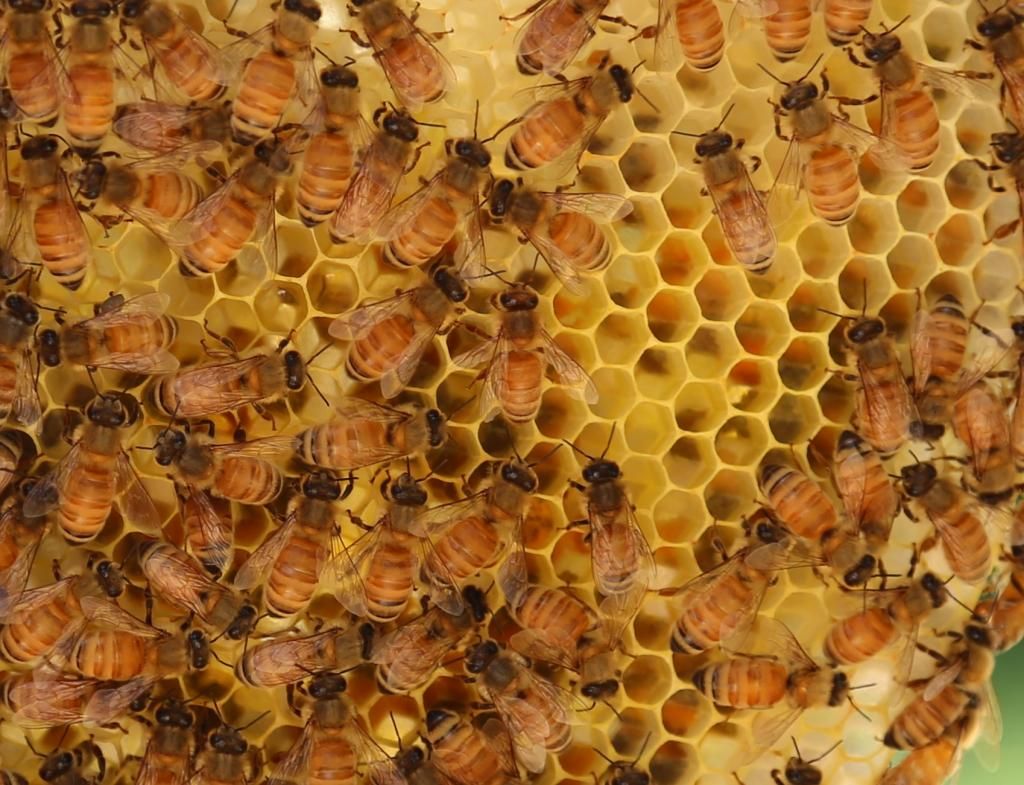 Nectar and stored pollen?
Second Hive - No Cross-Combing, Queenright, Possible Queen Cup
The combs in the second hive looked pretty healthy as well.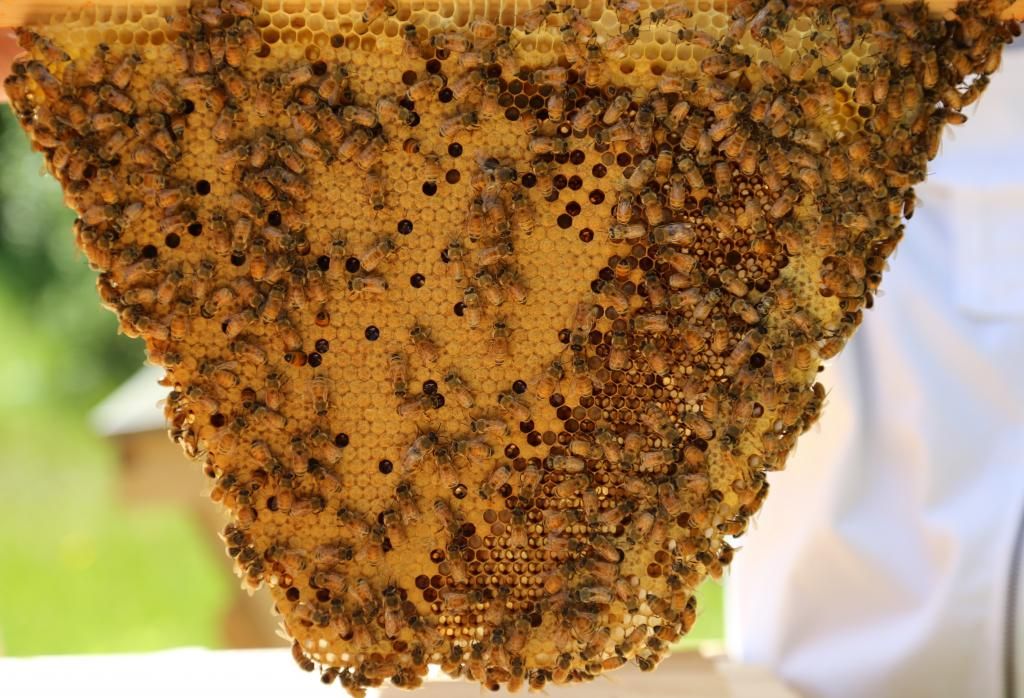 The Queen was on one of the newer combs, scooting around so quickly that her attendants could hardly keep up with her!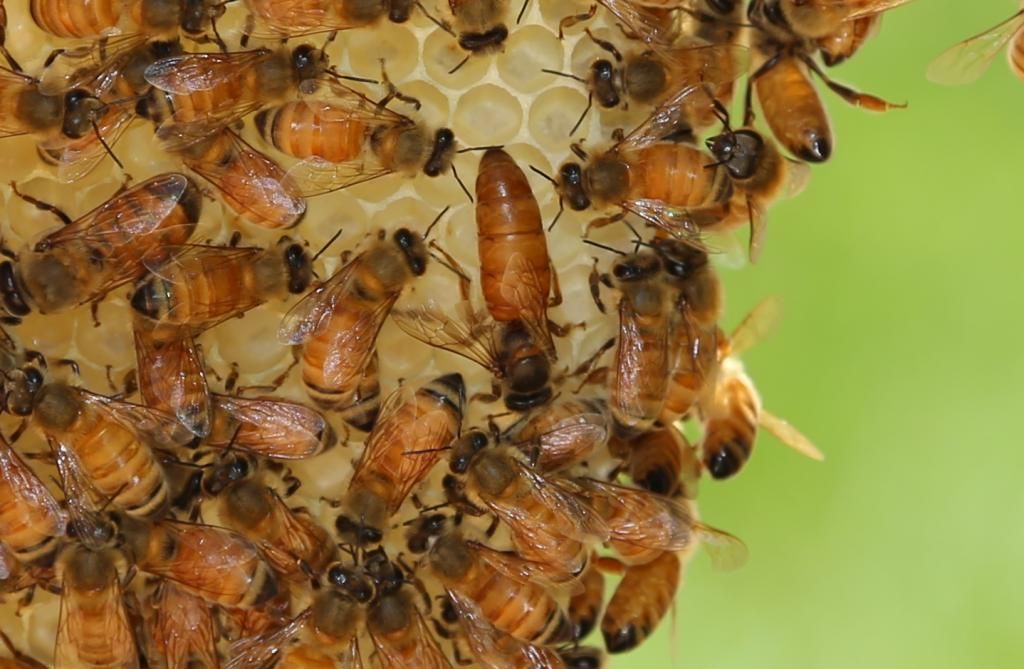 We did see our first "odd" cell during this inspection. This cell was situated on the side of a comb, larger than a drone cell, with the opening facing down.
Is the start of a queen cup? Is it something to worry about?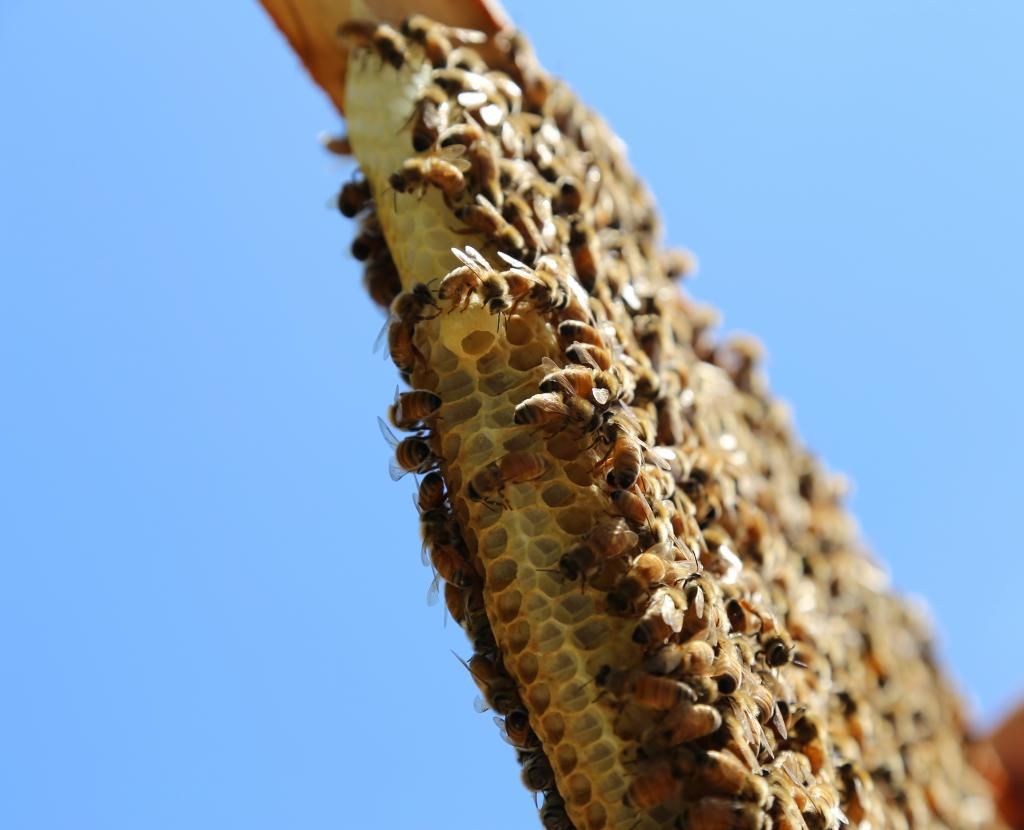 It's been fascinating to watch the bees transform their soft white comb into something rigid, fibrous and substantial. These older cells contain three stages of a bee on the diagonal line; egg, small larvae, and plump larvae! My ever-observant husband gets the credit for this shot.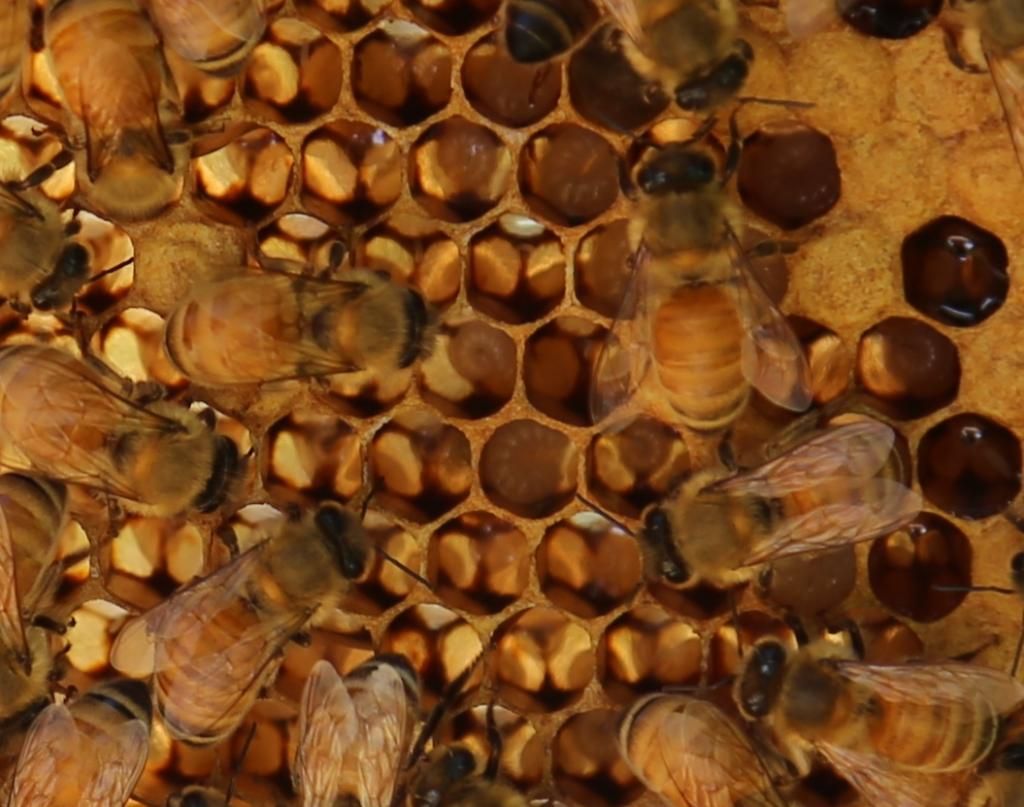 As always, feedback from experienced beekeepers would be deeply appreciated. Minus the lack of stores (which does concern me), does everything seem on track for our hives this time of year?
Happy Beekeeping!