Discussion Starter
·
#1
·
Good morning, everyone!
Yesterday, my husband and i completed the second inspection of our backyard top bar hives, and i thought i'd share a few highlights of the experience.
May 17th, 24 Days After Installation, 2 Packages of Italian Honeybees in 2 New Top Bar Hives

First Hive - No Cross-Combing, Queenright
It's always a little shocking to see how swiftly things develop and change within the hive.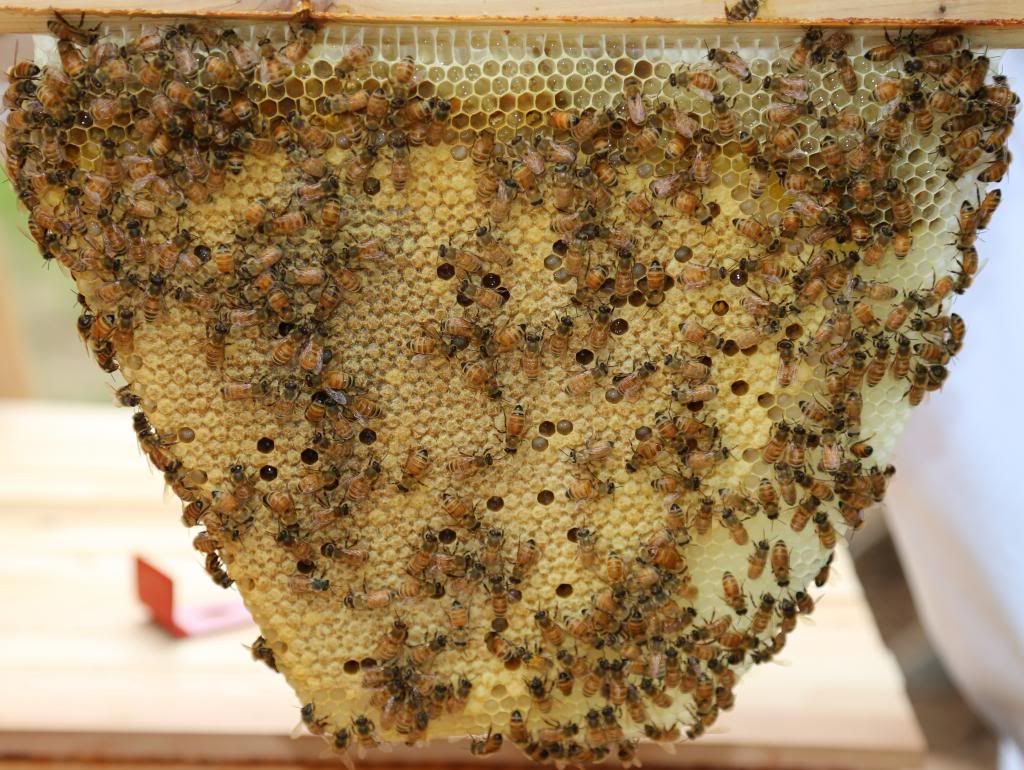 We were so struck by the beauty of those dark copper cells on the left hand side. Is it correct to assume those cells are where hatched brood recently emerged?
It turns out our anxiety over the process of freeing attached comb from the observation window (lower left hand side) was unnecessary.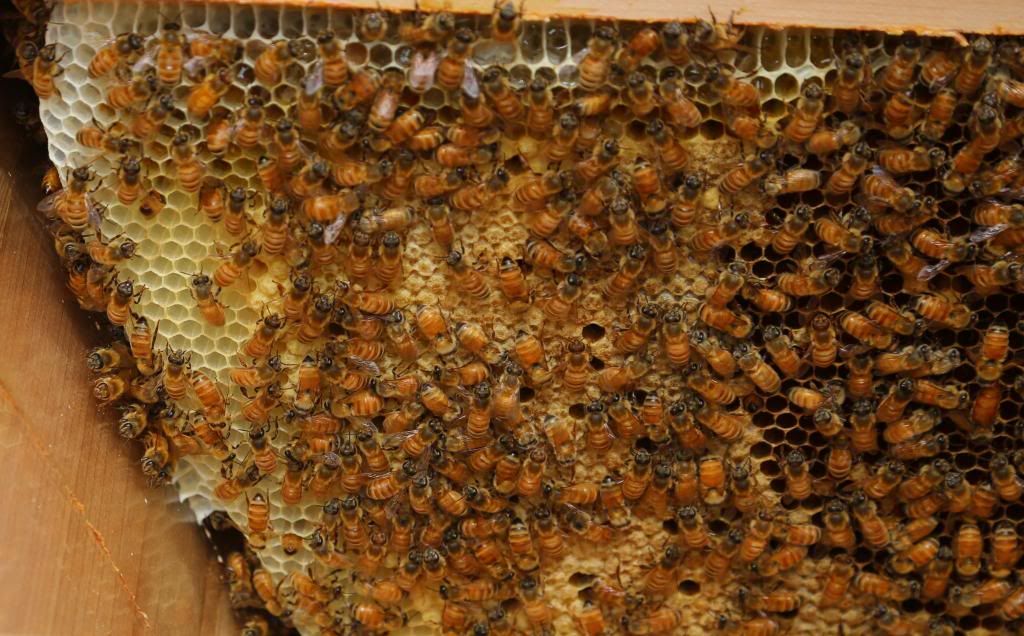 A flick of a butter knife (in an upwards stroke, of course!) is all it took.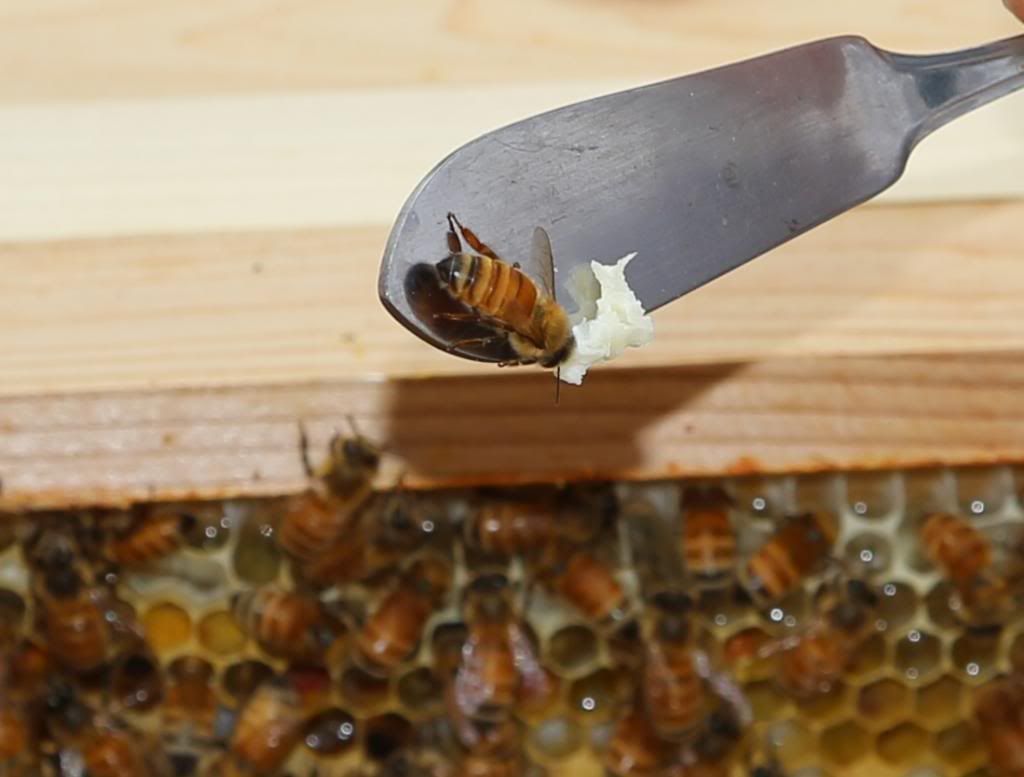 Our first drone cell sighting! Interestingly, there was one comb in each hive that had a few drone cells on it.
The Queen ...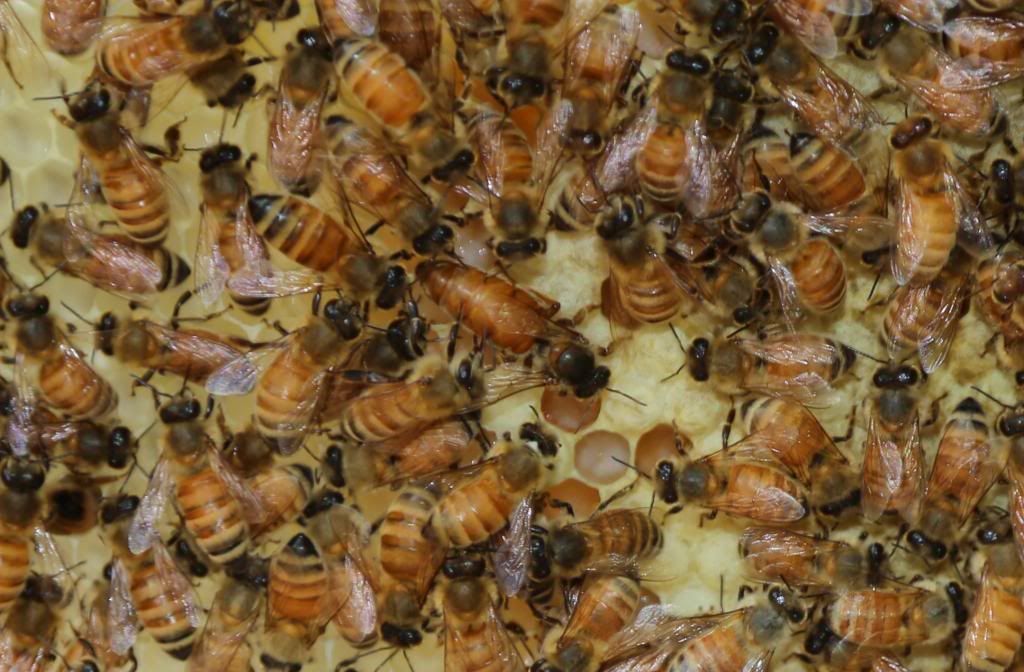 Following advice read here and elsewhere (thanks in particular to JakeDatc), one blank bar was placed between each comb to give our girls a little more elbow room.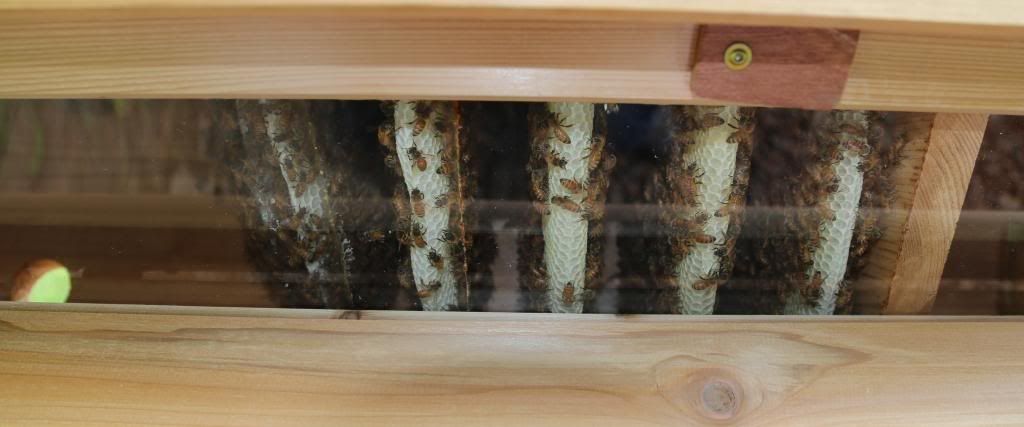 Second Hive - No Cross-Combing, Queenright
Things seemed to be in good order in the second hive as well.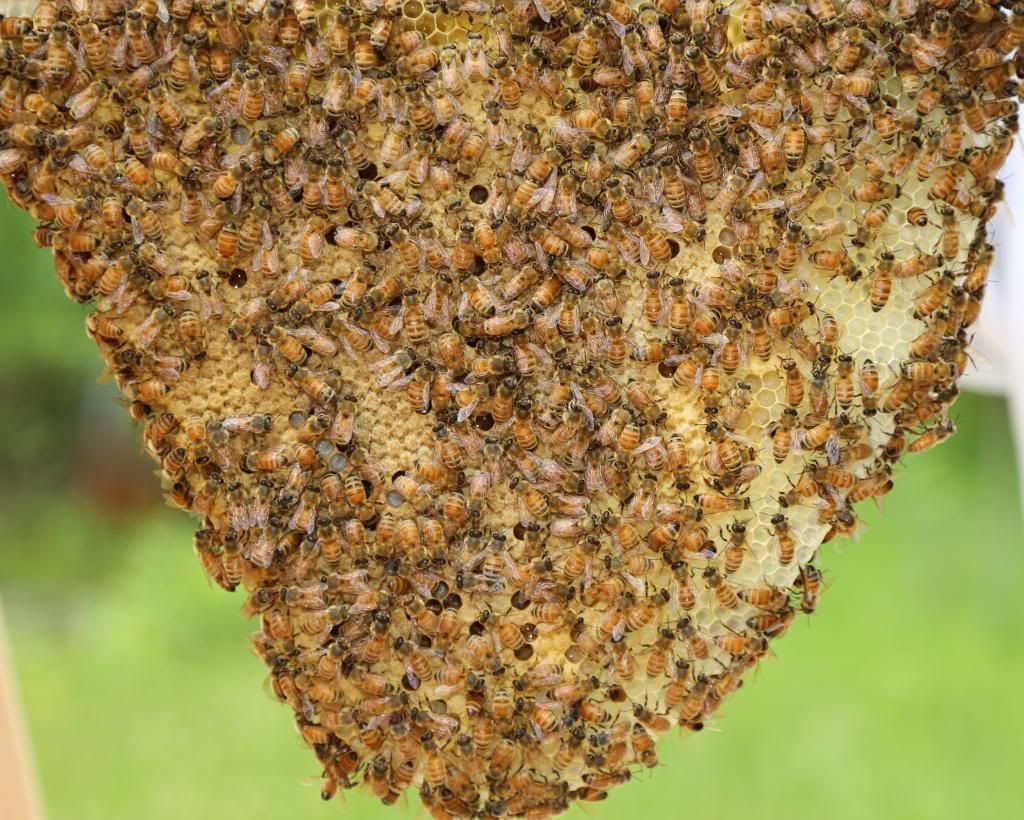 The Queen ...
... with what appeared to be quite a few hairy babies around her!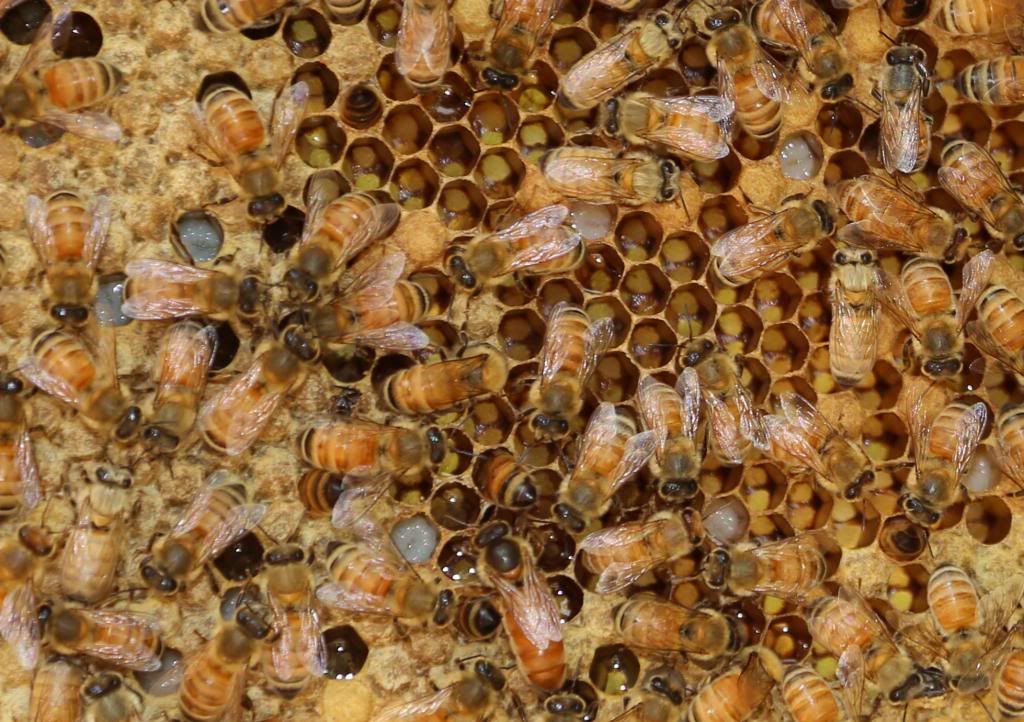 A few drone cells on one of the combs, just like the other hive.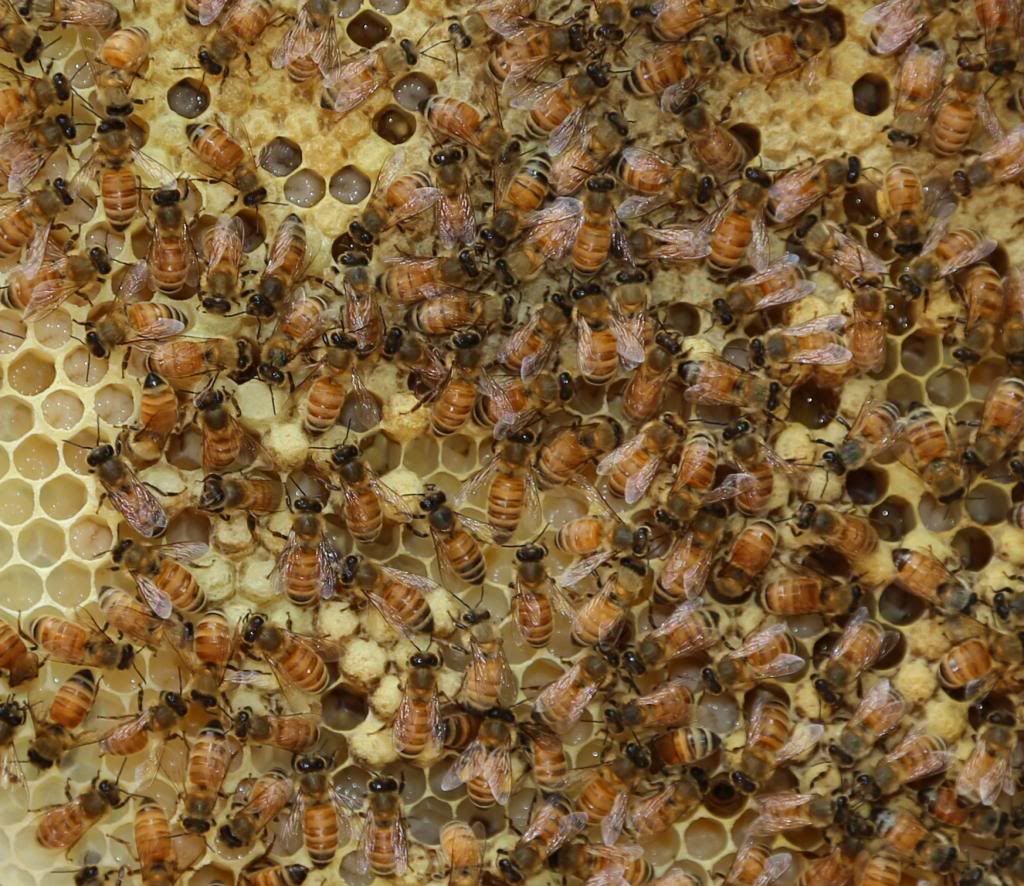 Comb, blank, comb, blank, comb, blank, and so on.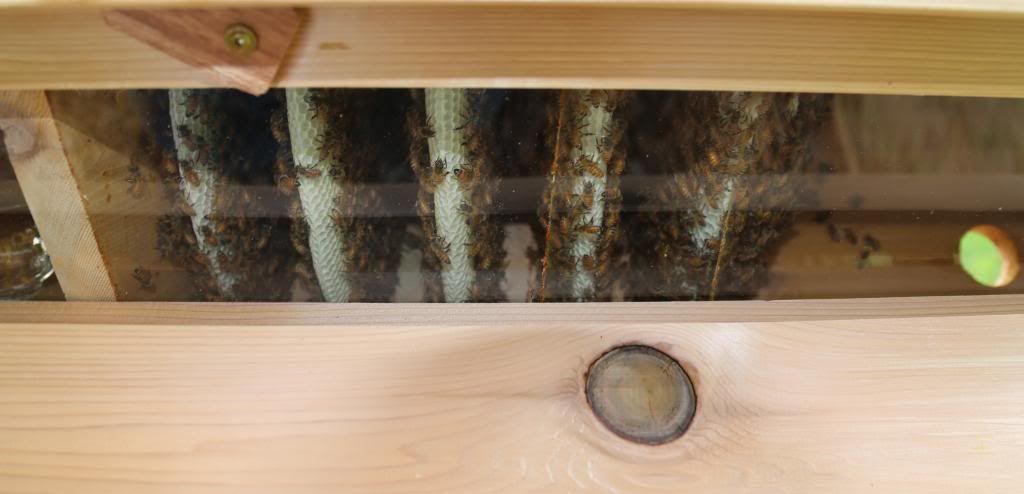 As always, feedback from experienced eyes is both valued and encouraged.
Meanwhile, happy beekeeping everyone!