Discussion Starter
•
#1
•
Mini-frames of bees/brood/honey were harvested from the mating nucs that successfully wintered in the 2012-13 winter. Excess combs of brood and honey were left with the old queens...the mating nucs are made up queenless to accept ripe cell the following day. These expand onto additional mini-combs, saving the queens for re-queening colonies at a later date. The 4 way mating boxes are set up the last week of May and the first week of June. Each has 4 mini-combs. The mating yard consists of 4 groups, set up 4 days apart...over 12 days. Each group has 4 circles of mating nucs, with 8, 4-ways in each circle, for a total of 128 nucs per group. One group is caught every 4 days, in rotation, during the queen rearing season.
Catching Queens
At the last catch for each group...the last group was caught on July 31 this year...one queen from each side of the central divider is caged. The feeder is pulled, the 4 combs from the caught nuc are given directly to the queen-right nuc by shoving them over, and the feeder is located at the sidewall. There is no fighting or queen loss doing this.
The mating nucs, now 2 way with 8 combs and a feeder each are moved to their wintering yards. These are areas with a decent autumn flow from goldenrod and aster. If any of the nucs are queenless or have population issues, they are re-queened or boosted with those leftovers that have been summering on mating nuc combs. All mating nuc boxes get a second story containing 10 mini-frames each. Some of these are drawn combs from breaking down the leftovers, and some are new combs drawn by the nucs during the mating season, and placed in storage until needed.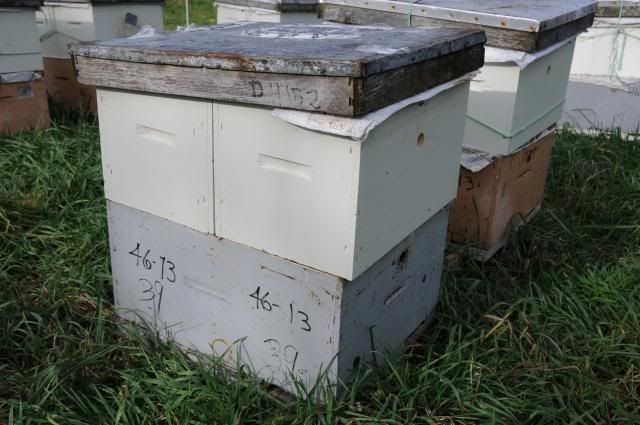 The nucs build up on the Autumn flow and get quite populous. I feed them, if they need it, during the second half of September so they can ripen the feed. Most need a gallon of 2:1, and some a little more.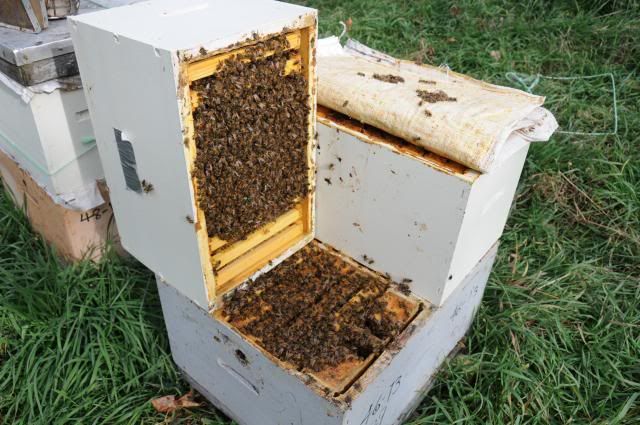 I wrap all my bees, mating nucs included. The most important things are insulation above the cluster, and an upper entrance to allow excess water to leave the hive as vapor. I include wrapping with black paper for added solar gain on those clear, cold winter days. You may not need such extra protection.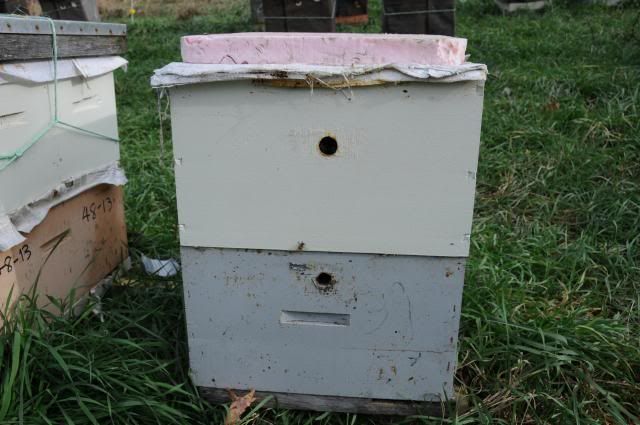 Anyway, I'm taking a little over 125 of these mating nucs setups for something like 260 queens into winter. I expect I'll have something like 200 left coming out of winter, if they winter as I think they will. Overall, the clusters look good. I am experimenting with some singles on individual stands, and some singles stacked together on stands, to see how they do that way. One of the issues with having the mating nucs wintering on so many combs, is...what to do with all the bees and queens come mating season. I know. Tough problem to have, but swarming from the mini-combs can get out of control.
And who says you can't have northern raised queens in April...