The BeeCam caught an invader last night! In he goes (click for video):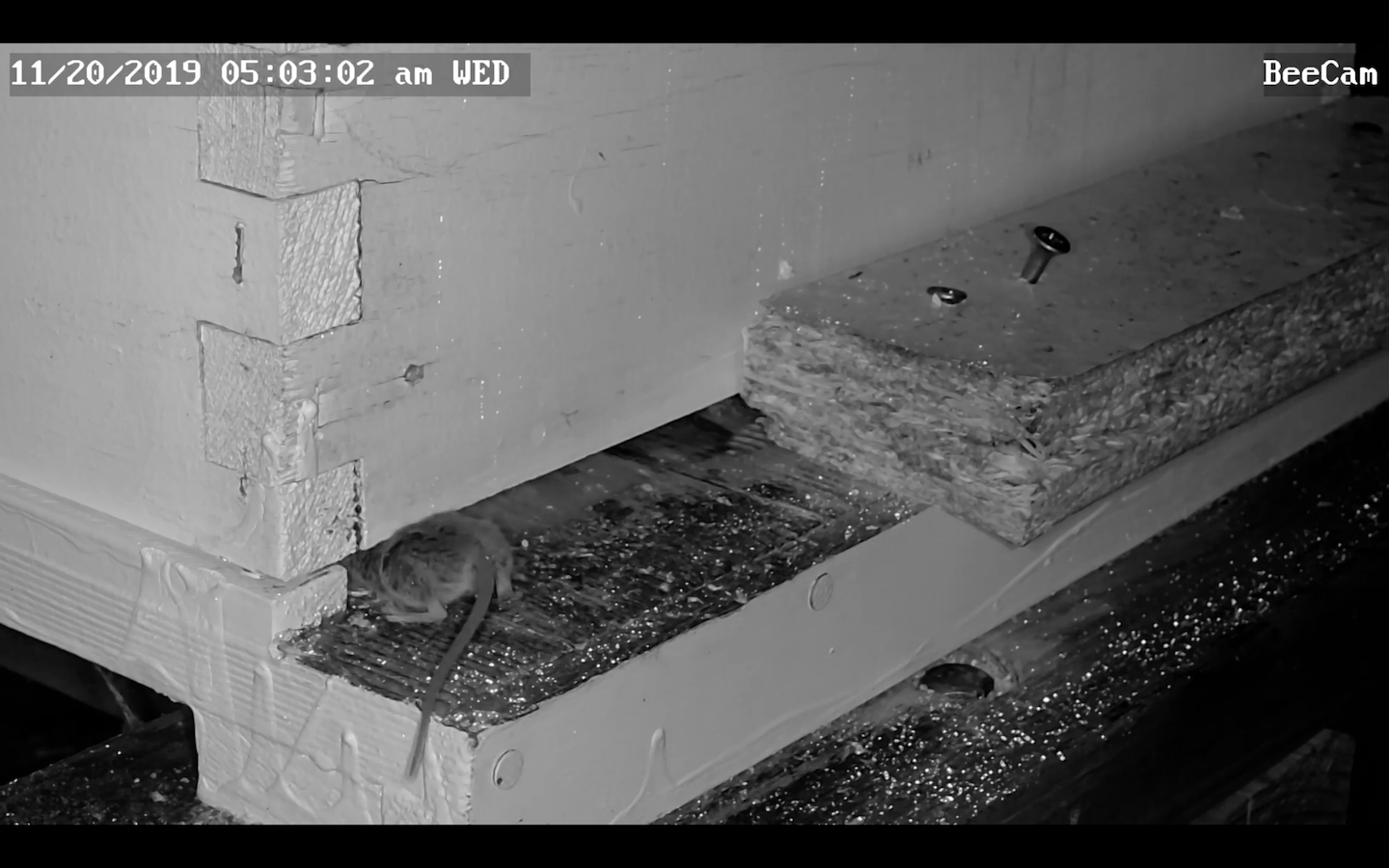 Just before he pokes his nose in, you can see a guard bee at the far right of the entrance, not doing her job.
If it's not raining this weekend I'll go take a look and see if s/he is building a nest.
The hive is not clustered for winter, because Los Angeles bees just don't do that. Take a look during daylight hours:
https://www.youtube.com/channel/UCE0jx2Z6qbc5Co8x8Kyisag/live
The hive is reasonably active. I wonder why they