Discussion Starter
·
#1
·
This is the hive that I think killed my Porter Russian queen. I saw her the day after she was released (June 17), and by June 21, I couldn't find her but there were a lot of newly occupied queen cells on the bottom of one frame--which I pulled for a queenless swarm. I went thru this hive again top to bottom July 1, and no queen or young brood.
Today, July 14, I'm finding all kinds of capped brood and a few open cells. Still no sign of the queen, which has me wondering if I'm looking at the results of a laying worker. According to the bee math, it would be either worker or drone. No additional queen cells.
Spotty pattern, and the capped cells are raised a little bit higher than normal worker, but not nearly as high as the .22 bullets that usually indicate drones.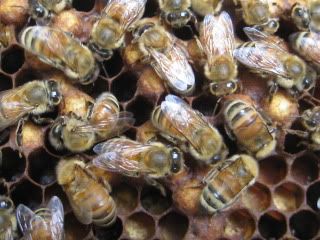 Here's a side view: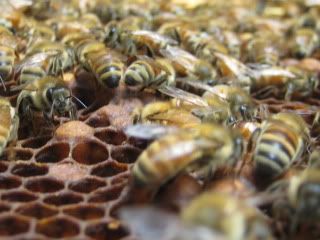 What do you all think? Give it another couple of weeks and see if I have a hive full of workers or drones?