Discussion Starter
·
#1
·
Got a call from a friend about a swarm at their family farm.
Nice size prime swarm.
Stood in tractor bucket with 5 gal pail, TBH in the tractor bucket. Shake bees into 5 gal bucket and dump into hive. Red Neck as it gets. I guess I was wearing full PPE.LOL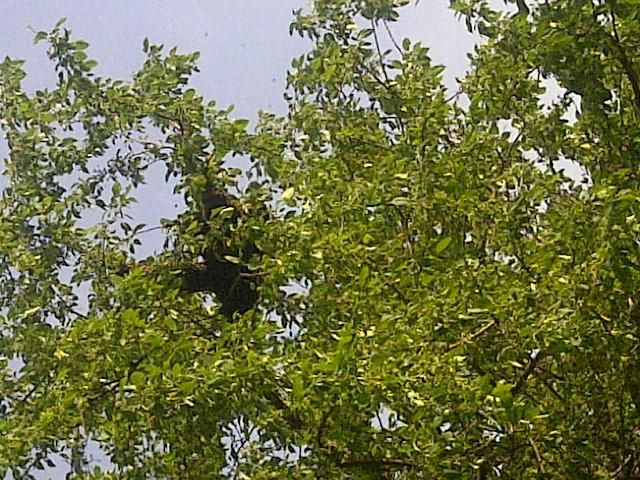 Swarm came from a older house on the property.
I had a hard time getting them all in so I left one bar out and put the top on.
Showed up the next night and there were still bees clustered around the bar hole and under the roof.
Took a little persuading to get them all in but I was successful. Stapled a screen over the entrance and loaded them into the back of the wifes van.
Placed them and leveled the hive.
Hears today.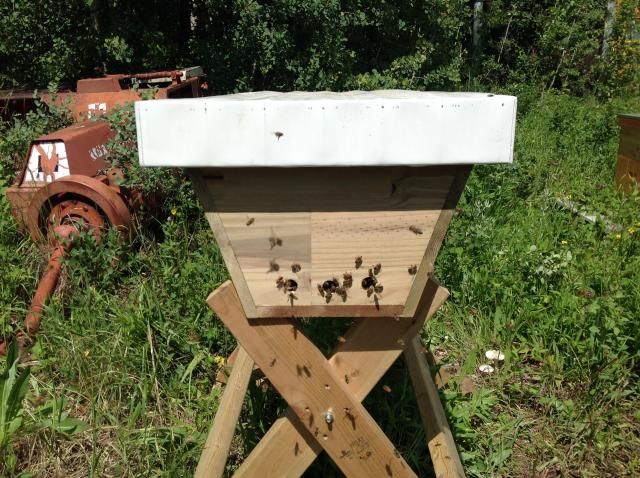 Hive is 46" long 12 sides 10 bottom. 18" bars 90 V in bottom of bars.
Im about as green as it gets so I was unsure on how many bars to give them as there were about 2.5 to 3 gallons of bees.
I think I gave them about 2'.
Perfect timing to go on a 10 day holiday. Im hoping I don't have a mess when I get home LOL.
Buzz