Did an inspection on my hives today. Hive 1 hadn't been building up any since last week. New bees are hatching out. Since they have not built any new comb there are very few eggs to be found. I did see single eggs in several of the cells that have hatched out. However, I saw one cell at the top of the comb with two eggs in it. I took some photos and while looking at the photos I found that many of the open cells on the top of the comb have 2 eggs in them.
Since there is little room for the queen to lay (I didn't see the queen today) I suspect she deposited more than one egg in each cell. However, I am not sure. Below is a photo from one of the combs. Not all combs (5 in all) had this problem.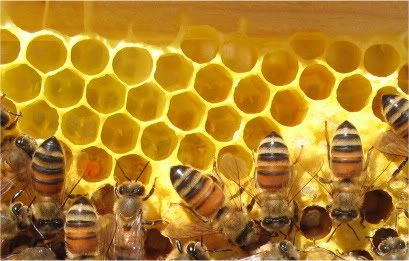 Any comments or suggestions?