Discussion Starter
·
#1
·
Got a call late this afternoon for a swarm. Went to get it. A little more difficult than I thought it would be. So I left it. I am going back tomorrow to get it. I was thinking it was a simple branch cut and go. As you can see they are on the trunk. They are only about 8' up do height is not an issue. Looking for some ideas on getting them off the tree. I did put out a few swarm traps in the area before I left. Maybe I will get lucky and they will move in one of them tomorrow.
Here is what I am thinking. Getting my ladder and placing the box right under them. Getting some stiff cardboard cut it to the width of the swarm and doing a good swift scoop into the box. That is the first thing that comes to mind. Any other ideas?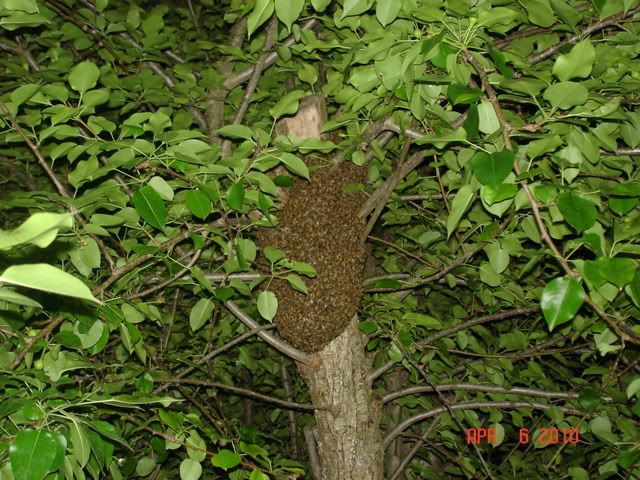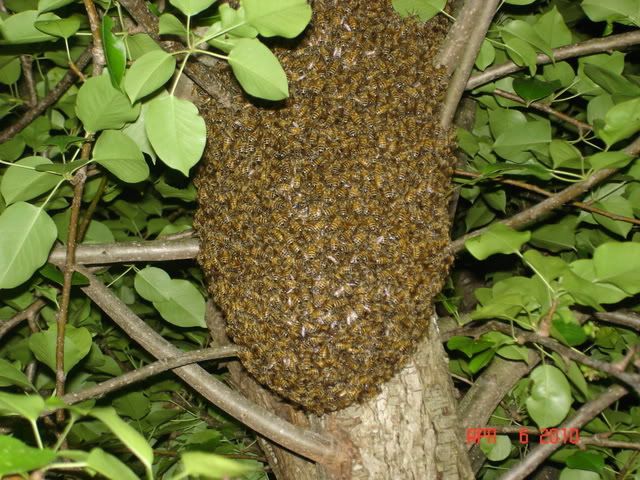 The best part is. They came out of a colony that is located in thier chimney. He said they have been in his chimney for
at least 15 years
. He is ready to get rid of the bees out of the chimney. He has talked to a few exterminators over the years. They will only kill them (of course). He doesn't want them killed. Looks like a trap out job. Which I don't want to do. Anyone in the DFW area that want's to do a trap out shoot me a pm. I will get you in contact with him.