Discussion Starter
·
#1
·
they roll back the clock 150 years, and once again we see management of bees promotes genetic diversity
We identify both, a historic and a recent migrant, natural or human-mediated, which corroborates with the population history of honey bees in Switzerland. Contrary to what we expected, we find no evidence for a significant genetic bottleneck in Swiss honey bees, and find that genetic diversity is not only maintained, but even slightly increased, most probably due to modern apicultural practices
For honey bees, high intracolony diversity has been shown to be essential to colony health and vitality (

Oldroyd et al. 1992

;

Mattila and Seeley 2007

;

Tarpy et al. 2013

;

Desai and Currie 2015

). In our study, we expected the modern

A. m. mellifera

population to carry lower genetic diversity compared with historic populations due to the decline of the number of wild colonies after the arrival of

V. destructor

and because of increased breeding efforts which typically reduces genetic diversity in managed livestock. Contrary to our expectations, we observed higher genetic diversity in modern bees.
Abstract. Historical specimens in museum collections provide opportunities to gain insights into the genomic past. For the Western honey bee, Apis mellifera L.,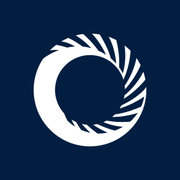 academic.oup.com