Discussion Starter
·
#1
·
When inspecting my second hive today, which is an overwintered hive of Russians, I noticed these queen cells on one of the frames in the bottom deep. I did also find queen cells on the middle/top of another frame that I didn't take a picture of. I cant be sure, but it seemed like there were less bees in my two deeps than I remember. I did find capped brood and larvae in both top and bottom deep, but I am bad at spotting eggs. I did not see the queen, but I'm also bad at spotting her as well. The hive seemed pretty quiet, no "roar" that I noticed.
Do you all think the original queen has swarmed with some of the hive?
If not, should I take that frame with all the queen cells and make up a nuc? Split the hive and divide the frames 50/50?
Need some expert advice please!!!!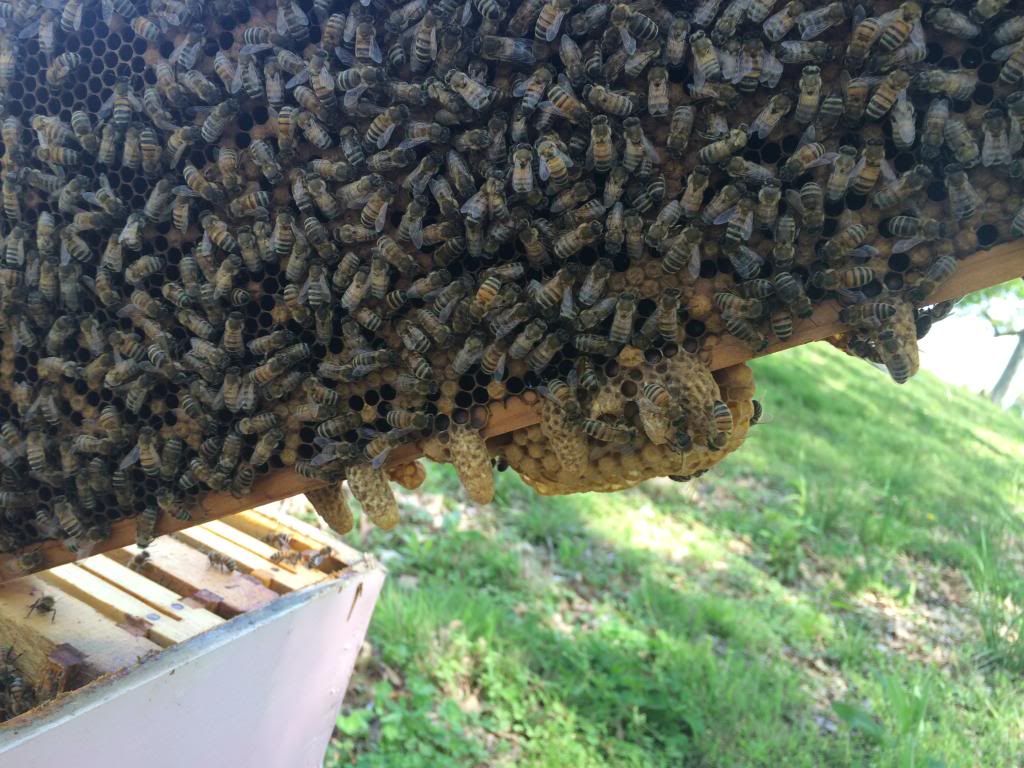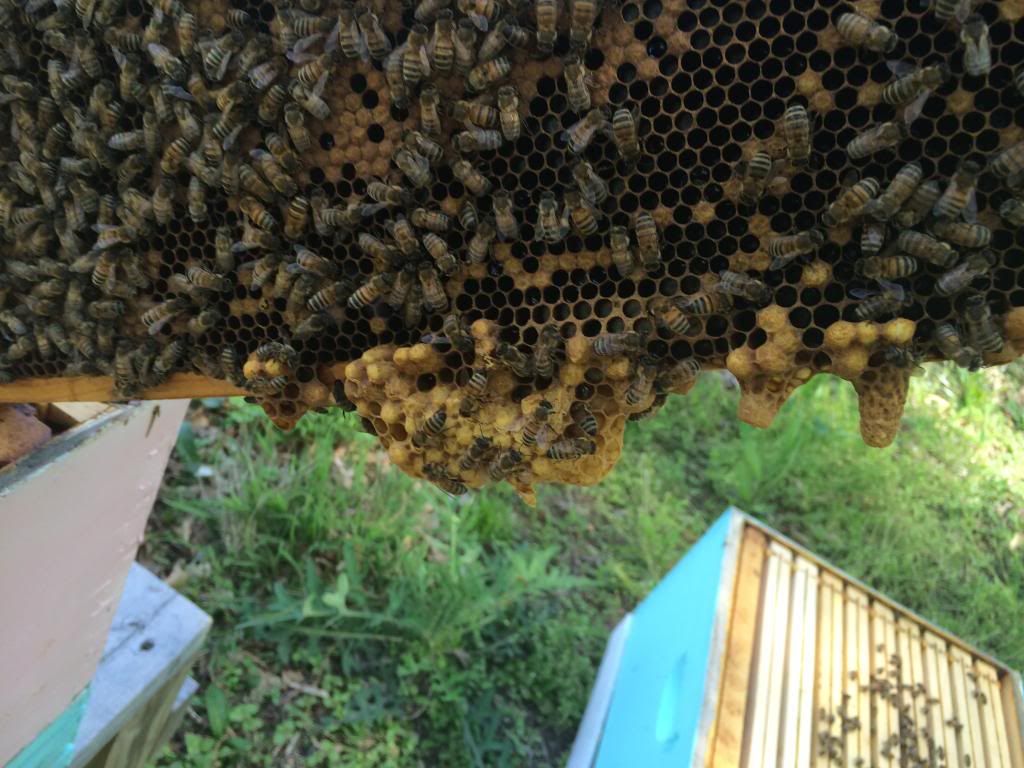 This is the frame I was referring to, both sides. Also, why the drone comb on the bottom by the queen cells???