Discussion Starter
·
#1
·
I got a call yesterday for a swarm at the local bowling alley. It was up on the overhang near the rear door, about 8' off the ground: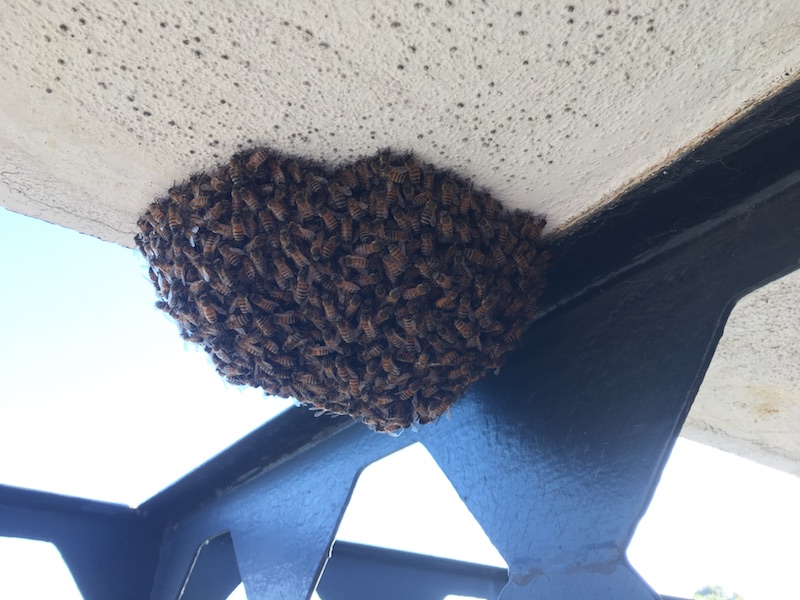 I didn't get there until evening, after I'd just used my swarm collection box to pick up another swarm across town. The bowling alley manager told me the maintenance guy had just bought some hornet spray, and was scheduled to exterminate them at 6:00 AM this morning.
So I ran home and put some mesh on an empty cat litter pail, and got back to the swarm site around 8:30 PM.
Easiest. Collection. Ever.
I stood on my stepladder with the pail above my head, and scraped it along that surface. Nearly all the bees went into the pail quietly, and I had zero fliers. Literally zero. The bees were too torpid to fly. The ~50 or so bees that I rolled/crushed along the ceiling just fell the ground, and I swept them into the bucket as well. I think I may have left fewer than 10 bees behind: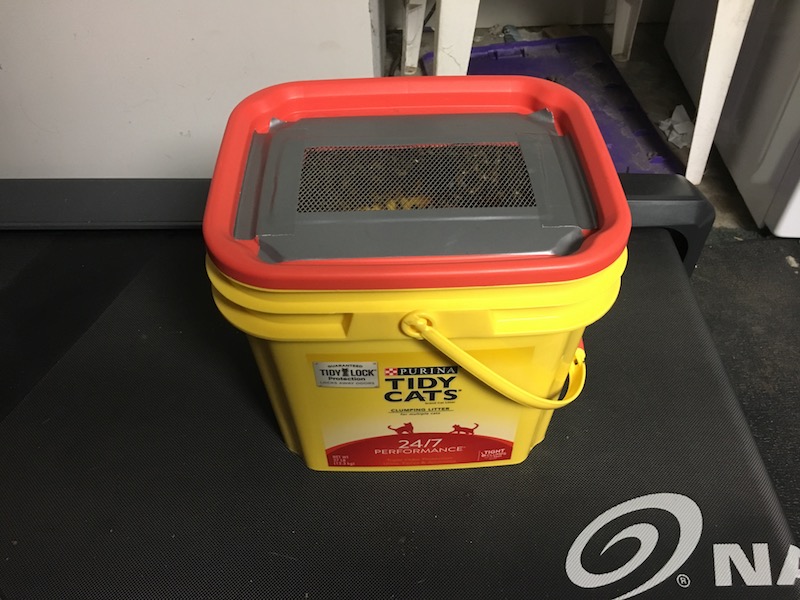 This morning I dropped them into a deep with frames and a queen includer at the bottom.
Does anyone else collect swarms at night?