Discussion Starter
·
#1
·
I was thinking about feeders lately... Waiting on bees to show up.
I have used chicken waterers inside an empty deep with success, but I have way more medium supers than deeps. Also, I hate dealing with all the marbles needed to prevent drowning in the waterers. So, I set out to find a feeder to fit in an empty medium super that would minimize drowning.
Here's what I came up with: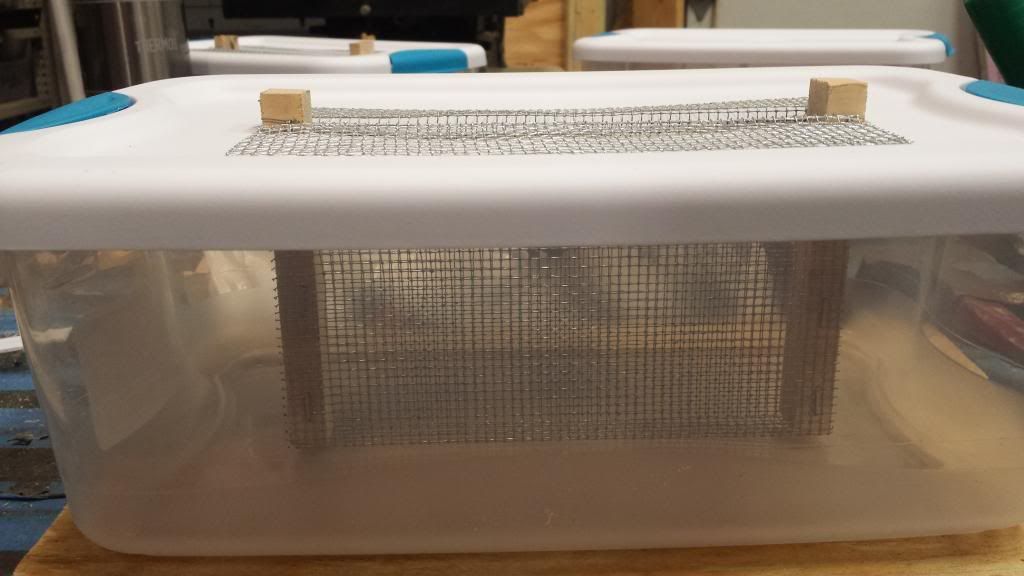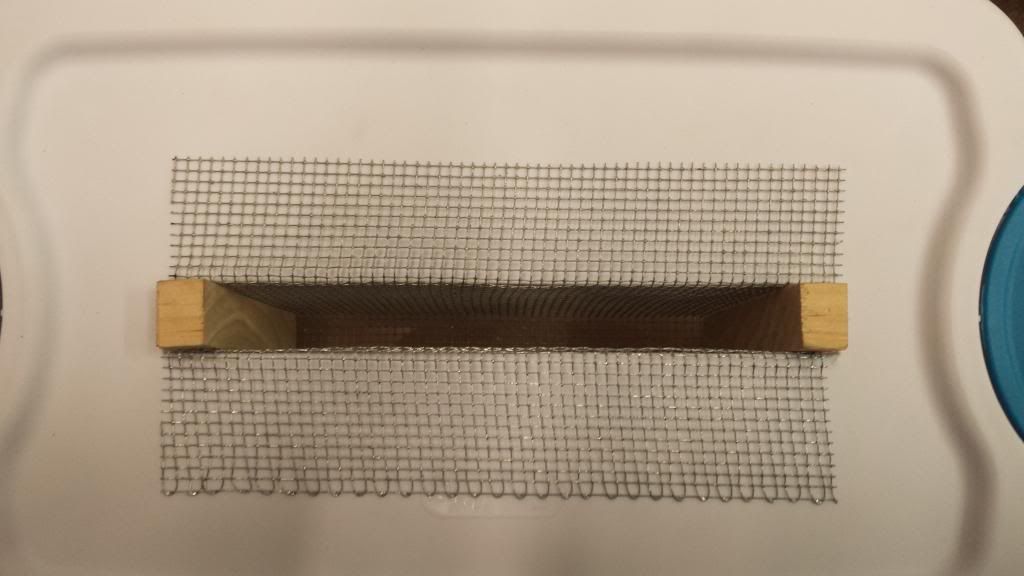 $2.49 for the thicker walled Rubbermaid 6qt container, scrap 3/4" wood pieces and #8 hardware cloth from making screened bottom boards. I cut the hole tight, so pressure keeps the screen in place (it's hard to get out by wiggling it). I should be able to fill by simple sliding the cover back and pouring into a funnel that goes into the slot.
Thoughts?