Discussion Starter
•
#1
•
Just joined the forum and since I don't have any bees yet, I thought it would be interesting to see if there are any other "goat herders" here...
We run milk goats, Saanen & Nigerian Dwarf cross, Nubian & Nigerian Dwarfs.
Pics of some of our goats
this is our oldest girl, Peaches...she had 4 at one time and raised all 4 by herself.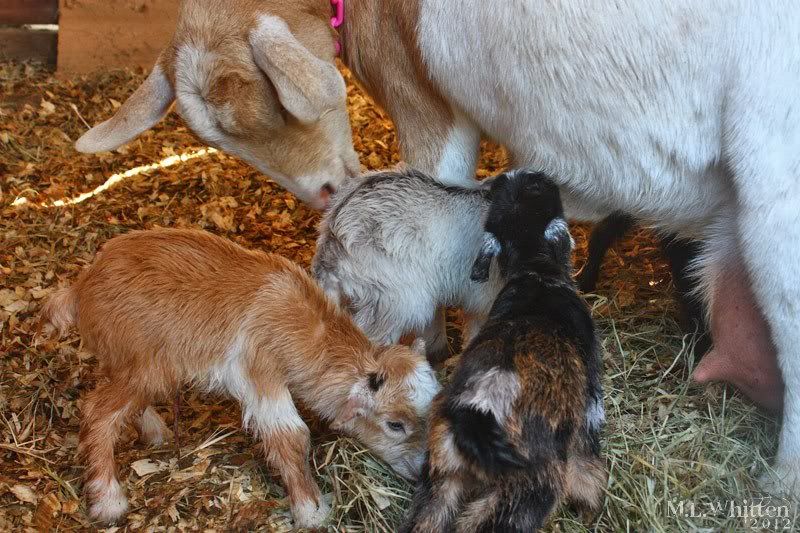 The three little ones in this pic are also from Peaches...they were the next year after the quads (4)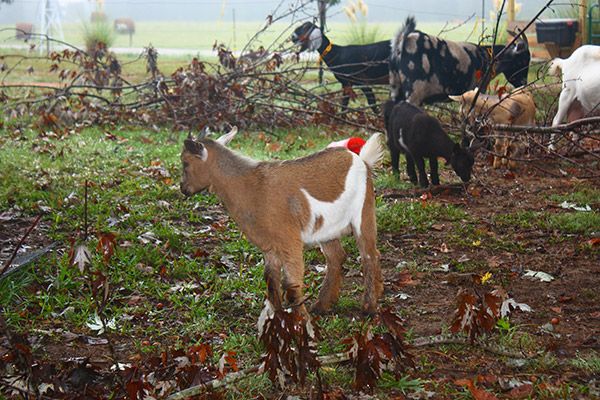 The little black one here is off of the Nubian (
Ellie Mae
) in the pic and our Nigerian Dwarf billy (
Algerber
) and the little tan one is off of Peaches and the same billy.